NSAAC Plans For June Venus Transit: 
We have permission to use Bradley Palmer State Park for our Venus transit event on June 5th. There is no firm commitment as to who will be there with solar observing equipment. I will have my 5" Meade ETX and Baader filter which shows the sun in white light. People with solar viewing equipment, or any setup for viewing the sun such as projection devices, please post to the list server if you plan on attending.
As far as cloud predictions for go/no go on the day of the event, we'll just make the call via the list server and the new website if it's up and running. First contact is not until just after 6 PM. I'll probably arrive between 3 and 4 PM. For those who've never observed from this site, watch the list server for specific directions or email me at treasurer@nsaac.org.
Note: Bradley Palmer State Park has multiple entrances, for this event you must enter from the Highland Street entrance just opposite the Pingree School in Hamilton, MA. Turn right by the wading pools and go past them, down a road to your left which will lead to a parking area. We'll be set up near that parking area.
Map & directions: http://goo.gl/maps/GViW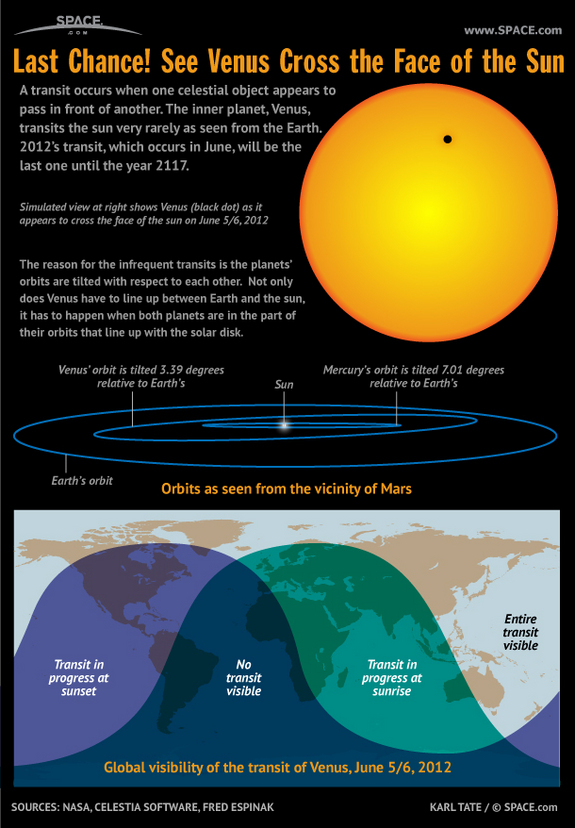 Info-graphic Source: SPACE.com: All about our solar system, outer space and exploration